Real estate/Architectural photography
Architectural videography
Photo/Video editing
Matthew Stallone
Real estate photography tutorials
Podcast
Social Media
Rich Baum
Real estate photography tutorials
Podcast
Workshops
Coaching
Tony Roslund
Behind-the-Scenes
Product Reviews
Tutorial videos
Grant Johnston
Real estate video/editing
Aerial video/editing
Nathan Cool
Real estate photography tutorials
Books
Coaching
Serge Ramelli
I'm here to help you create better photos to increase your chances of success as a photographer. I will help you master your camera, develop in Lightroom and take it to the next Level with Photoshop and other software.
Shooting Spaces Podcast
What do you get when you take two real estate photographers from different sides of the country and almost 25 years difference in age and put them together to chat? Shooting Spaces! Shooting Spaces is the nations top podcast with the real estate photographer in mind. Veteran real estate photographers Rich Baum and Brian Berkowitz team up to discuss everything from gear, technique, industry news and more! Some of the best in the business join us to share some of their secrets, tips and tricks. Make sure to subscribe so you never miss an episode.
Unparalleled Podcast
An unfiltered podcast for creatives. Join @tonyroslund and @jedconklin for light-hearted chats with photographers, artists, chefs, authors, and more. Follow us on Instagram @unparalleledcast and hit us with questions for the show.
BAAM Podcast
BAAM Podcast is hosted by Barry MacKenzie & Andy Macpherson. On each episode, Barry and Andy sit down to chat with the best Architectural & Interiors Photographers in the world!
PRO-EDU
The go-to online educational resource for visual creatives:
Learn from working pro's
Learn anywhere, anytime
Stream wherever you want
Upgrade your workflow with retouching tools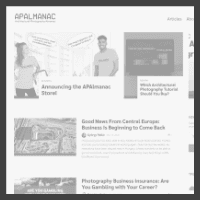 AP Almanac
Architectural Photography Almanac (APA) was created as a hub for architectural photographers. We regularly feature members of the architectural photography community and their outstanding work in articles and interviews, discuss business strategies, share technique and equipment knowledge, and take a critical look at the craft of architectural photography.
FStoppers
Fstoppers is an online community aimed at educating and inspiring photographers, videographers, and creative professionals. Started in 2010 by founders Patrick Hall and Lee Morris, Fstoppers has grown into one of the top resources for photography lighting, gear reviews, business tips, behind the scenes, and industry news.
DP Review
Digital Photography Review's mission is to provide the most authoritative coverage of digital photography gear in the world, including news, articles and expert reviews. We have built the most comprehensive database of consumer digital cameras on the Internet, and we provide an open, active forum and useful tools for our community.
Phlearn
We create fun and engaging Photoshop, Lightroom, and Photography tutorials for creatives in all phases of their career. We don't like dry boring tutorials either. Our goal is to make you laugh, make you smile, all while you master your craft.
Strobist
I'm David Hobby, a 20-year career newspaper shooter. I shot for a variety of papers and wire services in Florida before moving to Maryland and settling into staff positions at Patuxent Publishing ('88-'99) and The Baltimore Sun ('99-'08). I founded Strobist is 2006 and left The Sun in 2008 to pursue that and other ventures.
SLR Lounge
We share ALL of our strategies, templates, and workflows that we've used over the past decade, to build one of the most profitable photography studios. Let us help you build the photography business of your dreams.
Full Time Film Maker
We cover everything from the very basics of what gear to buy and how to use it, to advanced cinematography techniques, my full editing workflow (on both Premiere Pro and Final Cut Pro X), and the steps I take to land video clients! The curriculum currently consists of over 300+ training videos (50+ hours) and I add new videos every month to keep the learning relevant and up-to-date.
© 2021
Photography For Real Estate - 201 Creative, LLC 2021 All Rights Reserved.