Real estate/Architectural photography
Architectural videography
Photo/Video editing
Matthew Stallone
Real estate photography tutorials
Podcast
Social Media
The Art & Science of Great Composition: Tony Colangelo
Improving your compositions is the best and quickest way to take your photography to the next level. It is the most dominant factor in creating an image that delights our clients – even if they don't know why they love the shot so much. To im ...
Rich Baum
Real estate photography tutorials
Podcast
Workshops
Coaching
Mastering Real Estate Photography Tutorial with Garey Gomez
In Garey's own words: Real Estate and Interior Photography Tutorial Join me as I walk through multiple photos in three different properties, each presenting their own unique challenges. We'll shoot a brand new open-concept home with light colored finis ...
Tony Roslund
Behind-the-Scenes
Product Reviews
Tutorial videos
The Art of Real Estate Cinematography
Award winning filmmaker Nick Swartzendruber teaches you the how & why of real estate filmmaking. From the planning to the delivery, Nick walks you through his thought process every step of the way to help you not only understand the fundamentals of ...
Grant Johnston
Real estate video/editing
Aerial video/editing
Lighting For Real Estate Photography: Scott Hargis
Lighting For Real Estate Photography is a 28-part video series devoted to lighting techniques using small flashes. Interiors photographer Scott Hargis shows you, in detail, the techniques he uses to produce real estate photographs that require little o ...
Nathan Cool
Real estate photography tutorials
Books
Coaching
Fstoppers: Where Art Meets Architecture Part 1 With Mike Kelley
In this photography tutorial, Mike will explain each and every technique he uses to produce his stunning images. The full photography tutorial is broken down into three chapters, each covering the tools necessary to succeed in the different niche marke ...
Serge Ramelli
I'm here to help you create better photos to increase your chances of success as a photographer. I will help you master your camera, develop in Lightroom and take it to the next Level with Photoshop and other software.
Fstoppers: Where Art Meets Architecture Part 2 With Mike Kelley
Fstoppers.com has teamed up with Mike Kelley to produce the second installment of Where Art Meets Architecture: How to Photograph Luxury Homes and Advanced Photoshop Techniques. With 21 lessons and 13 hours of video content, this tutorial will take you ...
Shooting Spaces Podcast
What do you get when you take two real estate photographers from different sides of the country and almost 25 years difference in age and put them together to chat? Shooting Spaces! Shooting Spaces is the nations top podcast with the real estate photographer in mind. Veteran real estate photographers Rich Baum and Brian Berkowitz team up to discuss everything from gear, technique, industry news and more! Some of the best in the business join us to share some of their secrets, tips and tricks. Make sure to subscribe so you never miss an episode.
Fstoppers: Where Art Meets Architecture Part 3 With Mike Kelley
Fstoppers.com has teamed up with Mike Kelley to produce the third installment of Where Art Meets Architecture: How to Photograph Hotels, Resorts, and the Business of Commercial Architectural Photography. With 18 brand new lessons and 13 hour ...
Unparalleled Podcast
An unfiltered podcast for creatives. Join @tonyroslund and @jedconklin for light-hearted chats with photographers, artists, chefs, authors, and more. Follow us on Instagram @unparalleledcast and hit us with questions for the show.
PRO EDU: Tony Roslund Takes You Behind The Scenes Of Commercial Architecture Photography
Go on-location with Tony Roslund to photograph multiple rooms in a beautiful, large Microsoft office space designed by HOK Architects. Learn his entire architecture photography process to find angles, utilize natural light, light with strobes, and ...
BAAM Podcast
BAAM Podcast is hosted by Barry MacKenzie & Andy Macpherson. On each episode, Barry and Andy sit down to chat with the best Architectural & Interiors Photographers in the world!
PRO EDU: Go On Location With Working Pro, Barry Mckenzie To Shoot And Retouch A Home
Go on location with renowned real estate photographer, Barry Mackenzie as he crafts and prepares images of a home ready to be put on the market. Get insider tips from a working photography pro to capture beautifully composed images allowing potential b ...
Workshops
There are no workshops scheduled at this time.
PRO-EDU
The go-to online educational resource for visual creatives:
Learn from working pro's
Learn anywhere, anytime
Stream wherever you want
Upgrade your workflow with retouching tools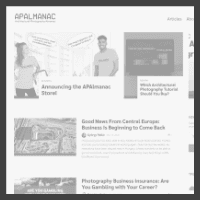 AP Almanac
Architectural Photography Almanac (APA) was created as a hub for architectural photographers. We regularly feature members of the architectural photography community and their outstanding work in articles and interviews, discuss business strategies, share technique and equipment knowledge, and take a critical look at the craft of architectural photography.
FStoppers
Fstoppers is an online community aimed at educating and inspiring photographers, videographers, and creative professionals. Started in 2010 by founders Patrick Hall and Lee Morris, Fstoppers has grown into one of the top resources for photography lighting, gear reviews, business tips, behind the scenes, and industry news.
DP Review
Digital Photography Review's mission is to provide the most authoritative coverage of digital photography gear in the world, including news, articles and expert reviews. We have built the most comprehensive database of consumer digital cameras on the Internet, and we provide an open, active forum and useful tools for our community.
Phlearn
We create fun and engaging Photoshop, Lightroom, and Photography tutorials for creatives in all phases of their career. We don't like dry boring tutorials either. Our goal is to make you laugh, make you smile, all while you master your craft.
Strobist
I'm David Hobby, a 20-year career newspaper shooter. I shot for a variety of papers and wire services in Florida before moving to Maryland and settling into staff positions at Patuxent Publishing ('88-'99) and The Baltimore Sun ('99-'08). I founded Strobist is 2006 and left The Sun in 2008 to pursue that and other ventures.
SLR Lounge
We share ALL of our strategies, templates, and workflows that we've used over the past decade, to build one of the most profitable photography studios. Let us help you build the photography business of your dreams.
Full Time Film Maker
We cover everything from the very basics of what gear to buy and how to use it, to advanced cinematography techniques, my full editing workflow (on both Premiere Pro and Final Cut Pro X), and the steps I take to land video clients! The curriculum currently consists of over 300+ training videos (50+ hours) and I add new videos every month to keep the learning relevant and up-to-date.
Confused Photographer's Guide to Photographic Exposure and the Simplified Zone System
Bahman Farzad
Photographing Architecture and Interiors
Julius Shulman and Jim Matcuk
Best Business Practices For Photographers
John Harrington
Real Estate Photography For Everybody
Ron Castle
Real Estate Photography 6 Part Series
Nathan Cool
The Dam Book
Peter Krogh
Architectural Photography, 3rd Edition
Rocky Nook
Photographing Real Estate Interiors and Architecture
Steven Ungermann
The Business of Real Estate Photography
Steven Ungermann
Tony Colangelo
Victoria, BC, Canada
Finding exceptional compositions
Transitioning from HDR to flash/ambient blending
Transitioning from real estate photography to shooting for interior designers/builders/architects
Creating a compelling brand
Overcoming fear and self-doubt
Portfolio reviews
Ethan Tweedie
Big Island, Hawaii
Luxury resort/hospitality photography
Interiors
Creative lighting
Post-processing
Available for workshops
Portfolio reviews
Kerry Bern
Des Moines, Iowa
Real estate photography in small markets
Equipment /software selection
Composition
Lighting techniques/post-processing
Managing and running your business
Portfolio reviews
Tacey Jungmann
Oak Harbor, Washington
Sharing what works for me
Helping you decide what will work for you
Service Mindset
Iphone videography
Feedback and critique
Working with editors
Matthew Stallone
King City, ONT, Canada
Real estate / Interiors
Video shooting / Editing
Social media marketing
Social media branding
Twilights
Portfolio reviews
Gary Kasl
San Diego, CA
Lighting/composition
Workflow efficiency
Layer blending
Realistic HDR
Advanced photoshop/lightroom
Portfolio reviews
Dee Zunker
Houston, TX
Interiors - The color of light
360 Imagery with DSLR/Flash
Gear selection
Drones - Equipment & legal
WordPress & SEO
Computers & backup
Brian Berkowitz
Long Island, NY
Shooting luxury real estate
Working with architects/interior designers
Commercial/retail/office
Co-Founder/Co-Host of Shooting Spaces Podcast
Twilight photography
Portfolio reviews
Rich Baum
Sacramento, CA
Leveraging ambient light
Flash/ambient blending
Twilight photography
360 photography
Gear/equipment consulting
Portfolio reviews
John McBay
Southern New Jersey & Philadelphia
Off-camera flash
Composition
Post-processing
Exposure fusion
Portfolio reviews
Michael Yearout
Breckenridge, CO
Real estate & rental management
Shooting for builders/interior designers
Walkthrough video
Enfuse-flash hybrid photography
Business portraits
Portfolio reviews
Nathan Cool
Thousand Oaks, California
Flash photography
Photo editing
Cost-effective workflow
Videography
Portfolio review
Available for coaching/workshops
Suzanne Feinberg
Phoenix, AZ
Founder of PowerVision360 productions
Small business consulting
Marketing
Social media
Websites / SEO
Available for workshops
Grant Johnston
New Zealand
Specialising in Real Estate Videography
Online School teaching Real Estate Videography & Editing
Getting started in Video for Stills Photographers
Editing Real Estate Video in Premiere Pro & FCPX
Video equipment reviews & tutorials
Marc Weisberg
SoCal Counties, Ca
Luxury/commercial real estate
Off-camera flash
Natural-looking HDR
Sony Artisan of Imagery
Portfolio reviews
The Photographers Eye
John Szarkowski, Lee Friedlander
Outliers
Malcolm Gladwell
The Tipping Point
Malcolm Gladwell
Talking To Strangers
Malcolm Gladwell
Building a Story Brand
Donald Miller
Book Yourself Solid
Michael Port
Beyond Booked Solid
Michael Port
Extreme Ownership
Jocko Willink, Leif Babin
Smart Pricing
Jagmohan Raju, Knighton Bliss
Pricing With Confidence
Reed Holden, Mark Burton
The One Thing
Gary Keller, Jay Papasan
Disrupt You
Jay Samit
12 Rules For Life
Jordan B. Peterson
Good Strategy Bad Strategy
Richard Rumelt, Sean Runnette
Start With Why
Simon Sinek
Principles
Ray Dalio
The Conversion Code
Chris Smith
A More Beautiful Question
Warren Berger, Michael Quinlan
The Wealthy Barber
David Chilton
The Toilet Paper Entrepreneur
Mike Michalowicz
Entreleadership
Dave Ramsey
Getting Things Done
David Allen
Street Smarts
Norm Brodsky, Bo Burlingham
Good To Great
Jim Collins
The Purpose Driven Life
Rick Warren
Strengths Based Leadership
Tom Rath
The Pumpkin Plan
Mike Michalowicz
The War Of Art
Steven Pressfield
The Art Of War
Sun Tzu
Atomic Habits
James Clear