Brand
Best DSLR Camera
Canon EOS 80D
Best Mirrorless Camera
Sony A7RIII
Best Dedicated Camera
DJI Osmo Action
Product
Best DSLR Camera
Product
Best Mirrorless Camera
Product
Best Dedicated Camera
Product
Best DSLR Cameras for Time Lapse
DSLR cameras combine the optics and the mechanisms of a single-lens camera with a digital imaging sensor. It makes time-lapse photos and videos more defined and clear compared to older digital cameras.
Canon EOS 80D
The Canon EOS 80D is catered towards semi-professionals. Its time-lapse feature is of high quality and features different modes to fiddle with. There are two ways to make a time-lapse with the Canon EOS 80D:
The interval timer: located at number 4 on the camera menu.
Time-lapse movie: located at number 5 on the video menu.
With the interval timer, you can shoot in manual mode and change the shutter speed to incorporate light changes like a sunset time lapse.
However, you must use editing software to make adjustments between the variety of photos. Especially if you want to blend one photo into another photo. You also need to use the software if you want to make your time-lapse photos into a video.
In a time-lapse movie mode, you can't make exposure changes after the time-lapse starts recording. However, you also won't need any software to get a finished time-lapse movie. 
See our Canon 80D lens recommendations for video and time lapse photos.
Pros
Dual Pixel Auto-Focus
Improved low-light performance
Fast touch focus
Cons
No 4k recording (only in 1080p HD)
Does not include a lens hood
Sale
Canon Digital SLR Camera Body [EOS 80D] with 24.2...
The EOS 80D camera's Intelligent Viewfinder helps bring the thrill of SLR photography with each...
The Intelligent Viewfinder displays AF points and AF mode, has a grid display, a horizontal...
For next level AF operation, the EOS 80D camera has a wide area, 45 point, all cross type AF system...
You can also read our guide on the best flash for the Canon 80D.
Canon EOS Rebel T7i
Another top DSLR camera for time-lapse is the Canon EOS Rebel T7i. It lets you record single frames at periodic intervals. It then stitches the frames into a movie. You can access the time-lapse movie feature in the camera's movie mode.
There are various recording options that you can enable or disable.
First, interval and number of shots: this setting allows you to set the delay between captures on the first option.
The second option sets how many frames are captured. You can set the value from 2 to 3600. There's also an indicator on the bottom screen which shows how long the camera can record based on the settings.
In terms of auto exposure, the "Fixed First Frame" option records all frames using the exposure settings of the first frames. "Each Frame" option allows you to reset exposure before each shot.
Finally, the LCD auto-off allows you to view the video while saving on battery power, we recommend you enable this.
Pros
Dual Pixel Autofocus is fast and accurate in live view
Excellent LCD screen with
Easy to use the kit lens and high in quality
Cons
Can't change Auto ISO minimum shutter speed
Decent battery life
No second SD card slot
Sale
Canon EOS Rebel T7i US 24.2 Digital SLR Camera...
24.2 Megapixel CMOS (APS C) sensor
Built in Wi-Fi, NFC and Bluetooth Lens used: EF S 18-55 millimeter f/4-56 IS STM (at focal length of...
High Speed continuous shooting at up to 60 fps Weight Approx 1877 ounce/532 grams (including battery...
Nikon D5600
The Nikon D5600's time-lapse movie captures stills at a programmable interval and duration. It combines the photos into a silent Full HD or HD movie. This camera has an Exposure Smoothing option that mitigates abrupt changes in exposure in the time-lapse movie.
The Time-Lapse Photography function has many settings to take note of.
Time-Lapse Photography allows you to choose the interval. You can select any interval from 1 frame per second up until 1 frame every 10 minutes.
You can also edit the shooting time. Adjust it to how long you want the camera to automatically shoot individual frames. You can set it for a few minutes or for several hours.
If you want to do an interval that's longer than 10 minutes every second, use the Interval Time Shooting. It will take a series of still images instead of a movie and you'll need software to make it into a time-lapse movie.
Pros
Impressive battery life for time-lapse recording
39 point autofocus system great for action and sports time-lapse
Excellent image quality
Cons
Doesn't have a built-in autofocus motor
Live view autofocus is not as fast
Offers few updates
Sale
D5600 DX-Format Digital SLR w/AF-P DX NIKKOR...
AF P DX 18 55mm f/3.5 5.6G VR Lens
SnapBridge Bluetooth and Wi Fi with NFC
ISO 100 25600 and 5 fps Shooting
Best Mirrorless Cameras for Time Lapse
A mirrorless camera is a camera that works without a reflex mirror. Compared to a DSLR, it's more compact and lightweight. It's also more stable and less prone to shaking.
It also uses an electronic viewfinder (EVF) that allows you to adjust settings like exposure, brightness, saturation, and contrast before taking a photo. It's also useful for taking time-lapse videos.
Sony A7RIII
The Sony A7RIII wasn't first released for time-lapse. However, Sony released firmware 3.0 which includes an in-camera intervalometer.
This new software adds a built-in interval timer, making it easier to capture and create time-lapse movies.
You can adjust it for anywhere between 1 and 60 seconds, with a total number of 1 to 9999 shots.
It's also easier to adjust the exposure, especially if you're taking a time-lapse of the sunset. The AE tracking sensitivity is available to be adjusted to "high", "mid", and "low" to adjust and change the exposure.
However, if you want an automated time-lapse functionality, you might need to use a separate device.
This camera is also good at capturing night-time time-lapse videos. If you know how to use the electronic viewfinder, you will produce high-quality time-lapse videos at nighttime.
You can also get a remote control for this camera. It's great for when you want to be included in the shots.
Pros
Impressive battery life
Excellent resolution and dynamic range
Dual SD card slots
Cons
Chosen autofocus area is hard to see
No built-in intervalometer (an update is required)
Write speeds can be lengthy
Sony a7R III Mirrorless Camera: 42.4MP Full Frame...
INCREDIBLE DETAIL: Shoot high-speed subjects at up to 10fps with continuous, accurate AF/AE tracking
OPTIMAL LIGHT: A back-illuminated Exmor R CMOS sensor with gapless on-chip lens collects more...
FASTER IMAGE PROCESSING: An updated BIONZ X processing engine boosts processing speeds up to 1.8x
Olympus OM-D E-M1
Olympus OM-D E-M1 is another option for you if you wanna go for a time-lapse with a mirrorless camera.
Its time-lapse mode or intervalometer mode is easy to setup. Just go to camera 2 and select the Time Lapse Setting ON.
If you press the right button, it will show you different options for Time Lapse. These options include:
Frame count: How many shots you want to shoot of up to 999 shots.
Start Waiting Time: Initial delay to start shooting
Interval Time: Set the time between shots
Time-Lapse Movie: Setting this to ON will automatically convert your recorded individual stills into a 720p 15fps movie in the camera.
However, you can choose different playback options. You can record your time-lapse movie in:
3840 x 2160 (4K/5fps)
1920 x 1080 (FHD/5fps, 10fps, 15fps)
1280 x 720 (HD/5fps, 10fps, 15fps, 20fps)
Pros
Excellent image quality
Bright and sharp electronic viewfinder
Neat in-camera time-lapse creation
Cons
Only one SD card slot
Video quality is okay
Autofocus with Four-Thirds lenses is slow in dim conditions with tricky subjects
Olympus OM-D E-M1 Mirrorless Digital Camera with...
16.3MP CMOS Four Thirds sensor with 5-axis sensor shift image stabilization
10 frames per second continuous shooting
Contrast detect and phase detect AF
Best Dedicated Cameras for Time Lapse
Dedicated cameras can easily adjust shutter speed and apertures. They make for great action shots and portraits with the depth of field "bokeh" effect as a background.
They produce much higher quality images and even better quality on your smartphone.
DJI Osmo Action
The DJI Osmo Action has two options for shooting time-lapse. The first one is to shoot the sequence and let the camera put them together and output a video file. You can set up the resolution, interval, and duration to modify the time-lapse movie.
The second option is to shoot and save a sequence of still images that you can then compile on your computer into a video.
You can select the intervals between shots for:
0.5 second
1 second
2 seconds
3 seconds
4 seconds
5 seconds
8 seconds
10 seconds
15 seconds
20 seconds
35 seconds
45 seconds
65 seconds
125 seconds
You can also set the aspect ratio to either 4:3 or 16:9.
Some people mistake this camera as not having a time-lapse feature. However, it's just named as timed-photo which is more commonly known as time-lapse.
This camera also works underwater so you can shoot those underwater time-lapse videos you want.
Pros
Rugged, waterproof build
Video quality and stabilization is excellent for time-lapse
Front-facing display for a different approach in time-lapse
Cons
No stabilization in HDR mode
Decent battery life
DJI Osmo Action - 4K Action Cam 12MP Digital...
Dual Screens: Osmo Action's dual screens allow you to capture it all with the touch of a button. A...
The RockSteady technology combines EIS with complex algorithms, delivering stable, shake-free...
Action camera with 1/2.3" CMOS Sensor, 12MP, wide-angle 145° that allows you to shoot 4K HDR...
GoPro Hero5 Black
The GoPro Hero5 Black has extensive time-lapse features and even has a time-lapse video mode. You can even record it at 4K resolution. You have 3 options for shooting in time-lapse mode:
Time-Lapse Video
Time Lapse Photo
Night Lapse Photo
You can set the interval between:
0.5 second
1 second
2 seconds
5 seconds
10 seconds
30 seconds
60 seconds
This camera also has a Night Lapse Mode. it allows for longer intervals and slower shutter speeds to allow more light to hit the sensor.
This camera also has FOV (field of view). Use this option to size the area visible in the frame. The largest option for the Time Lapse Video Mode is wide. Other options include medium, linear, and narrow.
Wide is a great option for shooting a scene with lots of activity. It captures more area and you can crop the video if you like.
Pros
Waterproof without a case
Additional still image functions
Excellent image quality
Effective electronic image stabilization
Cons
Battery drains quickly especially if running on touch screen
No EIS in 4K
GoPro Hero5 Black — Waterproof Digital Action...
Stunning 4k video and 12MP photos in single, burst and time lapse modes charger not included
Durable by design, Hero5 black is waterproof to 33 feet (10 meter) without a housing
Additional GoPro Hero5 black features + benefits below on item page time lapse photo intervals: 05,...
Features to Consider for Cameras for Time Lapse
Cameras are quite expensive. Especially if you are looking for a camera for Time Lapse. If you know what to look for in a camera for Time Lapse, you might save a lot of money and get a camera that fits your needs.
Here are some features to know about when looking for a camera for time-lapse.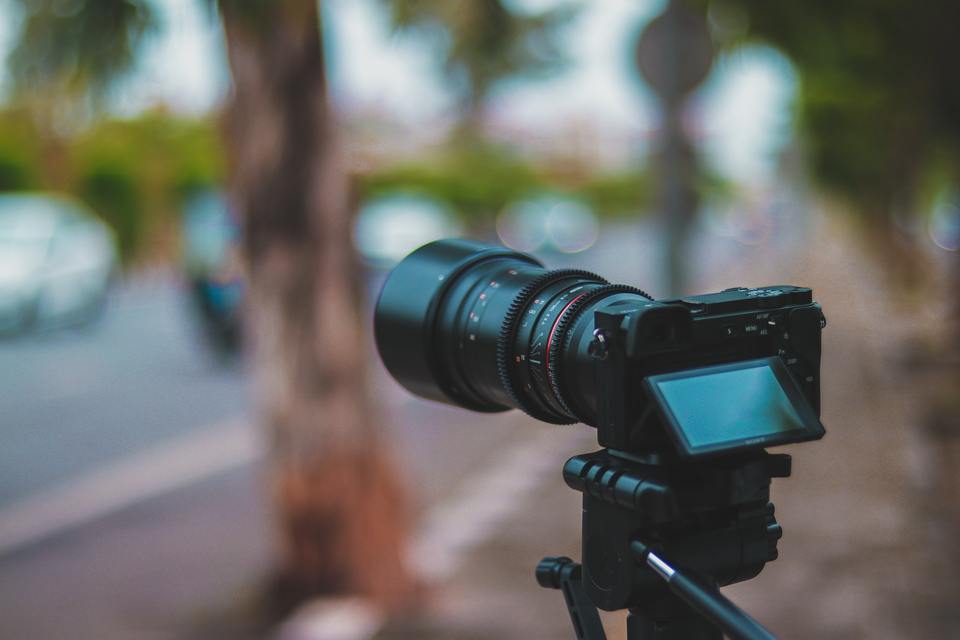 Type of Camera
There are many types of cameras that have different uses. There are three types of cameras that are best suited for time-lapse videos. These are:
Digital Single-Lens Reflex Camera (DSLR)
DSLR is your best option if you're looking for cost-effectiveness. They can be used for different purposes. What's more, DSLR cameras produce impressive results in high-quality images.
They're also reasonably priced for what they offer you.
Mirrorless
Mirrorless cameras also have their edge on DSLR cameras. They provide you with a noiseless shooting experience and are a compact and lightweight camera.
Mirrorless cameras are also gaining some innovations and are slowly catching up to DSLR cameras.
Most mirrorless cameras have the same price as DSLR cameras. Therefore it's down to preference and what extra features it has over the other.
Dedicated
Dedicated cameras will always produce high-quality images. You may want to get a dedicated camera that focuses on time-lapse with extra features dedicated for a better time-lapse experience.
Raw Capabilities
You may want your camera for time-lapse to perform under low light conditions. You also want it to capture raw format images so you get more freedom if you want to edit it.
Raw format saves all image data the camera sensor records every time it takes a shot. It's especially important for night shots. Some shots can be too dark so you may want to process them to extract the brightness in each scene.
Some cameras automatically convert the shots into JPEG format. The photo information gets compressed and some details are lost permanently. RAW format doesn't compress the information allowing your shots to retain their original quality.
A great example of a camera for time-lapse that shoots in RAW are the Canon EOS 80D. It features a Dual Pixel CMOS technology and shoots in RAW for a live view, and records videos in their highest quality.
ISO Range
ISO is the sensitivity of the medium used. It determines how much light is needed for better quality.
The "normal" range of camera ISO is about 200 to 1600. Newer and expensive camera models can go as low as 50 or as high as over three million. The number sets the amount of light needed for a good exposure.
The lower the number, the more light is required. You might want to slow the shutter speed for more light. In sunny situations, an ISO of 100 to 200 is often used.
In terms of ISO, some cameras have different ranges. Others are even suited for night time-lapse shooting. However, both the Canon EOS Rebel T7i and Nikon D5600 take this as they both have an ISO range of 100 to 25600.
Battery Life
Shooting a time-lapse video may take a long time. You need to consider how much time on average does it take you to finish a photo session.
If you are going for time-lapse videos for long periods, get a camera for time-lapse with a high battery capacity. It's even better if you use a camera that can connect to a power bank or a battery.
The Sony A7RIII has the best battery life out of the cameras by far. You will rarely need to charge it for a regular session. However, just bring a spare battery just in case.
Memory
Time-lapse photography or video consumes a lot of memory. You want a camera that has as much memory as it can have. SD cards are also a great option for increasing memory. It's even better if your camera supports multiple card connectivity.
Your camera should also be fast enough to avoid slowing down or disrupting the shooting process because of its slow speed.
The Canon EOS 80D and Nikon D5600 both have excellent memory and card connectivity.
Construction and Durability
There are people who go to the extreme for taking their time-lapse videos. Most of the time you leave your camera alone and the weather and environmental condition can change randomly. Therefore, you want a camera that is durable.
For extreme shots, there's no better way to take it with either DJI Osmo Action or GoPro Hero5 Black. They're built to work underwater and they're tailored for adventure type of photography.
These cameras have great durability compared to DSLR cameras and mirrorless cameras.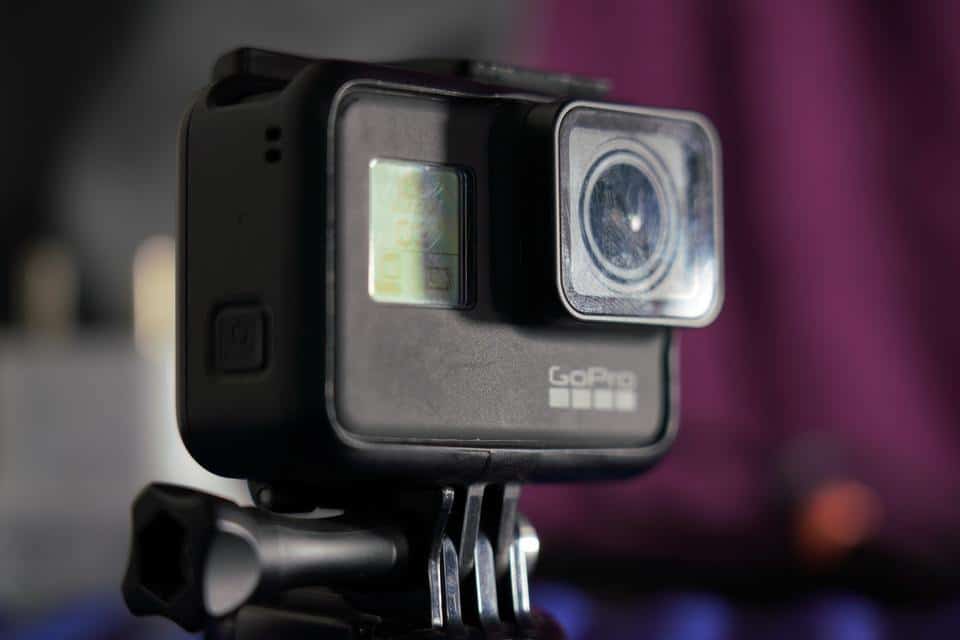 Application of Time-Lapse Camera in Real Estate
A time-lapse video gives a better stimulating feel to a real estate property compared to still photos. People often want a time-lapse video of the overall view of the house throughout the day until nighttime.
A POV (point of view) time-lapse video tour of the house also makes clients feel as if they are touring the house in real-time. In short, a time-lapse camera provides potential homeowners the experience of living in the property for a day.
Frequently Asked Questions
Are Special Time-Lapse Cameras Better for Real Estate Photography?
Not entirely. Some cameras with built-in time-lapse as a side feature have better quality compared to special time-lapse cameras. An expensive high-quality camera may have better time-lapse capability compared to a low-priced special time-lapse camera.
Therefore, it's the time-lapse capability of the camera itself and not the type of camera you should be looking into.
Which is Better for Time Lapses: In-camera or Lens Stabilization?
Both stabilizations provide different things for time-lapse. You may want to favor more in-camera stabilization because it works with all lenses.
You may want to prefer lens stabilization if you want to work on long telephoto or super-telephoto lenses. They're also more effective in low-light conditions.
What's the Best Frame Rate for Time Lapse?
The best frame rate for time-lapse is around 12 frames per second. In reference, contemporary films were shot at 24 fps. You also don't have to worry too much about frame rates when you're shooting a time-lapse sequence.
What is a Good Interval for Time Lapse?
It depends on the object or event you want to capture for your time-lapse.
Slower moving objects may require a time-lapse duration of at least 2 to 3 hours and a long interval of around 20 to 30 seconds.
Fast-moving objects like walking people may only need a duration of 30 minutes and a shorter interval of 3 to 10 seconds.
Conclusion
These are the best cameras for time-lapse you can get on the market. They have different built and features that you may favor over the other. If you want the best quality time-lapse go for DSLRs, for moving cameras, go for dedicated, and if you want better adjustment, go mirrorless.