Brand
Best Overall
Pentax K-1 Mark II
Best for the Money
Pentax KP
Best Low Light
Pentax K-70
Product
Best Overall
Product
Best for the Money
Product
Best Low Light
Product
Best Pentax Camera Overall: Pentax K-1 Mark II
The Pentax K-1 Mark II possesses all of the high-quality components and advanced features that a professional photographer could want. It represents a significant step up for photographers making the leap from APS-C to full-frame photography. However, it retains compatibility with K-mount lenses thanks to its APS-C crop mode.
With an ample 36.4-megapixel, anti-aliasing, filterless, shake-reduction sensor, the Pentax K-1 II offers superior image clarity and ease-of-use. The camera's easy accessibility receives further support from the Engine Accelerometer, which reduces image noise, improves sharpness, and speeds up auto-focusing.
While the Pentax K-1 Mark II anchors Pentax's line of DSLR cameras, it possesses a few features that we'd like to see improved in the future. For example, its pixel-shift resolution only allows for 4.4 frames-per-second when continuously shooting, merging four frames into one final image. It also lacks 4K video resolution, which we expect will change in the future.
In terms of construction, the Pentax K-1 II boasts a sturdy, well-built magnesium alloy body with weather-resistance; so, you can rely on the K-1 II to take stunning images in any situation. The comfortable, ergonomic controls allow for quick adjustments to shifting subject matters. And, the resulting images reflect why Pentax remains a top name in the camera industry.
Pros
The Pentax K-1 Mark II has a lot to offer. Some of the aspects we like the most include:
Generous 36.4-megapixel resolution
Full-frame sensor with APS-C compatibility
Rugged build
Cons
We think Pentax will improve the following issues in the near future:
Only 4.4 frames-per-second of continuous shooting
No 4K video resolution
Pentax K-1 Mark II Full Frame 36MP Weather...
36 MP AA filter less shake reduction sensor with APS C crop mode for compatibility with Pentax k...
Hand Held Pixel Shift Resolution that allows 4 images to be complied into an superior image with...
Engine Accelerometer for reduced image noise, faster focusing and increased image sharpness
Best Pentax Camera for the Money: Pentax KP
As Pentax's value proposition to the photography community, the Pentax KP comes with several professional-grade features at a friendly price point. While users will remain restricted to an APS-C, anti-aliasing, filterless sensor, the 5-axis shake-reduction system represents a welcome addition.
The 24.3-megapixel CMOS sensor of the Pentax KP doesn't measure up to that of the Pentax K-1 II; but, with an ISO 819200 and pixel-shift resolution, the Pentax KP performs well in low light settings. Much like the K-1 II, four frames automatically combine into a single, optimized image during continuous shooting.
As one might expect with a more affordable camera, the Pentax KP lacks a few features that highly demanding photographers require. It doesn't have the hybrid autofocusing (AF) option that many Pentax cameras offer. And, while the KP battery life should prove sufficient for most users, it lags behind some of the more expensive Pentax offerings.
The Pentax KP made our list as the best Pentax for the money due to the sheer number of features packed into a high-quality, economical camera. The included LCD monitor tilts vertically, allowing for easier shots from above or below the subject matter. And, its sturdy, weather-resistant construction means you can take it anywhere.
Pros
You'll find a lot to like about the Pentax KP. We particularly enjoy its wide variety of features, including:
Built-in, 5-axis shake-reduction system
Vertically tilting LCD monitor
Weather resistance
Cons
Like any budget camera offering, the Pentax KP underwhelms in a few areas. We'd like to see improvement in the:
Sale
Pentax KP Silver Body 24.32 Ultra-Compact...
24.3 effective Megapixel APS C AA filter less CMOS sensor with Iso 819200 and pixel shift resolution
5 Axis shake reduction system
Pixel shift resolution technology; Uses shake reduction to move the image sensor in single pixel...
Best Low Light Pentax Camera: Pentax K-70
As the sun begins to set, you can count on the Pentax K-70 to produce dazzling images in the twilight. The vari-angle LCD screen features a red-light, night vision display to enhance view finding in low light conditions. The hybrid autofocus utilizes 11-points, phase detection, and contrast-detection to capture a moment before it passes you by.
The Pentax K-70 also has an in-body image stabilization system, or IBIS, to increase the sharpness of stills and decrease video recordings' shakiness, especially while shooting with a long shutter speed. For all of the above reasons, the K-70 stands out to us as an affordable camera that thrives in low-light situations.
Given its reasonable price, the Pentax K-70 understandably has a few drawbacks. For one, it suffers from the same average battery life as the KP. Users can expect their battery to last for less than 500 shots. The K-70 also weighs about 30% more than the KP, which surprised us, considering its price point. That's a little heavy for a semi-professional camera.
Ultimately, the Pentax K-70 functions as something of a specialist, rising to the occasion in some of the most challenging, low-light settings. It comes in handy when shooting real estate videos under poor lighting conditions or featuring a sunset in a curb-appeal photo. Overall, it offers quite a lot of advanced features for an affordable camera.
Pros
The Pentax K-70 represents more than just a one-trick pony in low lighting. Some of the other things we like about it include:
IBIS
Weather resistance
Hybrid autofocus
Cons
All affordable cameras skimp on features here and there. We'd like to see an upgrade to the:
Pentax K-70 Weather-Sealed DSLR Camera, Body Only...
24.24 effective megapixel, APS C AA filter less CMOS sensor, with ISO from 100 204800
Dustproof and weather resistant with In body "SR" shake reduction mechanism
Vary angle LCD monitor with Night vision red light LCD display
Features to Consider in a Pentax Camera
Pentax includes exciting features on every one of its cameras. However, depending on the type of photography you practice, some features prove more valuable than others. Some popular features to think about when purchasing a Pentax camera include:
Full-Frame Sensor
Freeing yourself from the limitations of APS-C will make a vast improvement to your versatility as a photographer. The ability to capture more of your subject matter with any given lens heightens the joy of photography in action. Just make sure your current lenses work with cameras that have full-frame sensors before you make a purchase.
In-Body Image Stabilization System (IBIS)
Hold it steady with an in-body image stabilization system. Even if you find yourself in a low-light scenario and you don't have a tripod available, the Pentax IBIS will help you get a crisp, clean image.
Otherwise, if you find that many of your photos seem blurry, perhaps IBIS can help steady the image and improve your results.
Hybrid Autofocus
Hybrid autofocus does take out some of the work that goes into producing that perfect photo. But it sure does speed things up. If you consider yourself a novice or intermediate photographer, hybrid AF can improve your photos' quality in a snap.
You'll discover that modern, hybrid autofocus represents a significant step-up from the earliest AF iterations.
Weather Resistance
Nowadays, most people assume all gadgets come with weather resistance. But that's not true, especially with cameras. Some high-end cameras forego the extra weight associated with weather-proofing because companies assume the expert-level photographers who buy them know how to take care of their rig.
If you just started taking photos, make sure the camera you buy has weather resistance to avoid the disappointment of damaging your expensive new toy.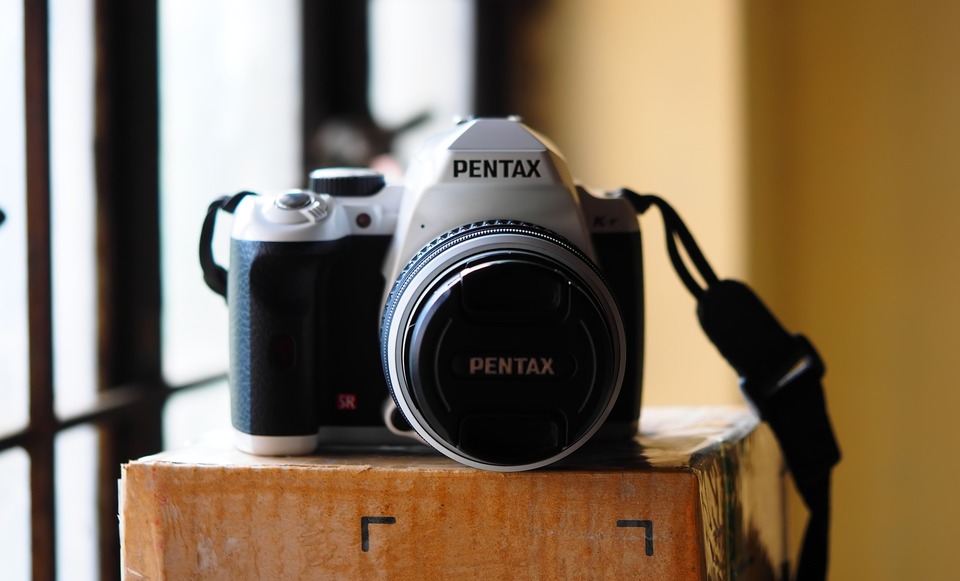 Frequently Asked Questions
We often receive questions from our readers regarding the products we review. Below, find some of the most commonly asked questions about Pentax cameras.
Is Pentax a Good Brand?
Believe it or not, some novice photographers have never heard of Pentax. But, Pentax represents one of the global leaders in cameras, offering everything from entry-level units to expensive, highly sensitive professional DSLRs. Yes, Pentax is an excellent brand that has competed against the industry's biggest names for decades.
Is Pentax Better Than Canon, Nikon, or Sony?
It depends. You'll find a lot of overlap between all four brands. Canon, Nikon, or Sony may have top-end cameras that slightly edge-out Pentax's best offering. But, if you shop for a mid-range camera, you'll come across several Pentax cameras that beat the competition for a given purpose or price range.
Conclusion
Purchasing a Pentax camera represents a big decision for most consumers. Even the least expensive camera model still costs a significant sum of money. However, based on our assessments and Pentax's overall track record, shoppers can expect a high-quality camera that produces crisp, clean images and lasts for years to come.